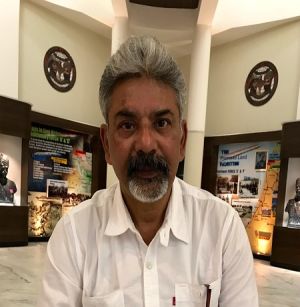 Technology Consultant in the field of 3D Printing, Translational Medical Imaging and Apple Pro.
Engaged in the capacity of an Evangelist, Consultant and a Business partner to venture, In this endeavour , he has taken up challenging projects like 3Devi ( World's 1st 3D Printed Durga idol ), exhibited at a prominent Durga Utsav in Kolkata in 2014 and currently on display at the Kolkata Airport Departure Lounge. He has also participated in Domestic as well as International 3D Printing Expos ( Singapore, New York, Mumbai and B'lore ) and has also had the honour to be a Delegate Member as invited by UK-India Science & Innovation collaboration under British High Commission to attend an International Conference on Additive Manufacturing & 3D Printing in Nottingham – UK and visited various Universities, Technology Incubation Centres and Manufacturing facilities. Currently he has been provided a Govt.Research Lab ( CSIR ) in India with it's first Custom Built 3D printer for the purpose of Medical-Bio-Technology Research in development of Micro-Fluidic devices in the form of Live 'Organ-on- a- chip', to mimic human organs in a lab scale.
---
---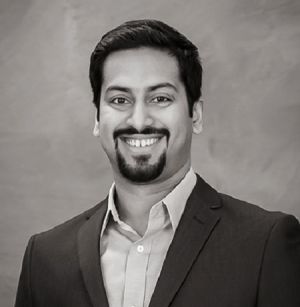 ---
Corporate Engagement Advisor & IOT SME
Vishwesh leads product management for Samsung's ARTIK IoT Cloud Platform initiative. Vishwesh also leads the cross-organization SmartThings initiative to have a single IoT platform to connect all Samsung devices. As an IoT and AI/ML product lead, he played a strategic role in transforming Samsung ARTIK initiative and launching multiple product lines for IoT manufacturers. Before Samsung, he worked in Mulesoft Inc. as Senior Product Manager, responsible for API platform product. Before that, he managed Ayla's end-to-end IoT platform. As one of the first ten employees in Ayla Networks. Vishwesh holds an MBA degree in Corporate Strategy and General Management from the University of California, Berkeley, Haas School of Business. Vishwesh holds an M.S. degree in computer engineering from North Carolina State University and a bachelor's degree in engineering from VTU, India.
---
---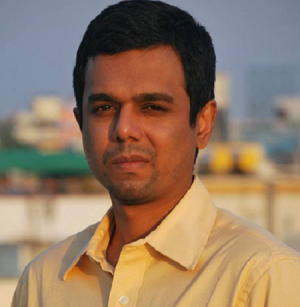 ---
Market Outreach & Digital Sales Advisor
Mr. Chaitanya Ramalingegowda did his BE (Computer Science) from National Institute of Engineering and MBA from ISB Hyderabad. He has about 15 years of experience in entrepreneurship and management consulting. He has been head of Investor Relations at LetsVenture, head of product at YourStory and head of operations at Tapzo after creating and scaling his own startup. Prior to that he was a management consultant advising CxOs of Fortune 100 companies in the US and Canada through Deloitte, Cognizant Consulting & Zinnov. He is also an angel investor and advisor for a few startups.
---
---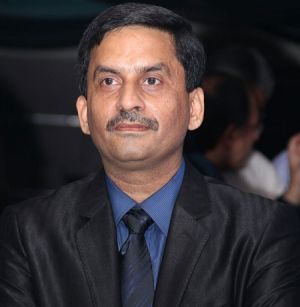 ---
Business Strategy Advisor
Mr. Sarda, did his B.Tech. from Birla Inst. of Technology, Ranchi and MBA from IIM Calcutta. A resourceful administrator and strategic planner with over 32 years of extensive and rich experience in managing an entire gamut of activities entailing Business Development, Corporate Strategy, Supply Chain, Cost Reduction, Spend Management, Strategic Sourcing, Commercial Functions, Project Procurement, Inventory Control, Vendor Development, Logistics, Materials Management etc. He is proficient in creating Teams for developing and streamlining systems, with the acumen to enhance operational and administrative effectiveness and meeting operational goals within cost, timelines & quality parameters. He has lead & managed diverse and large teams using strong organisational skills, out-of-the-box thinking, and innovative problem solving skills. Mr. Sarda has worked with major corporates entailing: Dalmia Cement, Jindal Stainless Ltd., Subros Limited, Ambuja Cement, Incab Industries Ltd., Hindalco Industries Ltd., Ispat Alloys Ltd., etc.
---
---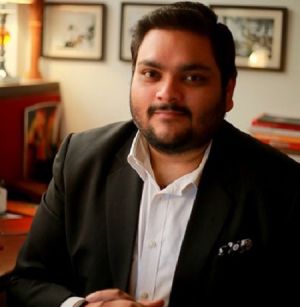 ---
Technology Stack & Implementation Advisor
A serial technology entrepreneur, designer, innovator and an enthusiast of electro swing music; Skannd dwells at the intersection of Technology, Business and Design – which he heavily uses for empowering individuals, businesses and new ideas. Skannd is armed with degrees in Computer Science, Math, Commercial Graphics, Aviation, Electrical and Computer Engineering and Sustainable energy and fuel cells. His passion for learning and technology ensures that he is always enrolled in some tech course – online or offline.
---
---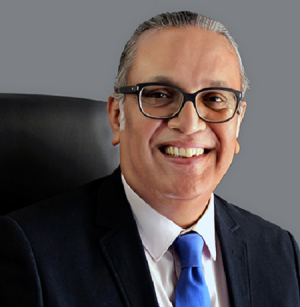 ---
Digital Outreach & Fund Raising Advisor
Pankaj Thakar has 30+ years of Corporate and Start-up experience. In his various C-level role and founder of multiple start-ups globally, he has built, advised and transformed, both corporate and start-up companies to become highly successful. In his past years Pankaj worked with many reputed companies like HCL Limited, India Telecom Ltd, Atlas Telecom Ltd etc., Value First Media Ltd.. Pankaj has the most extensive experience in starting and ramping up new ventures having done it twice before. He has created Global Start-ups like Consilnet Inc. based out of Silicon Valley USA pioneering in Wifi industry with its Technology & Infrastructure solution with biz in USA, Europe, Middle East & Asia and recent company Cellcast Holdings Asia based out of Cayman Islands and operations all over Asia. All these companies have been in Technology and consumer space.
---
---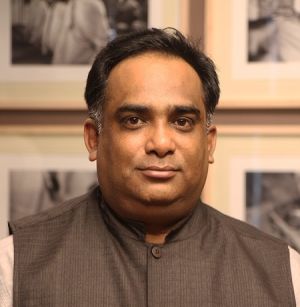 ---
Channel Sales Advisor
He has over 20 years of experience of Business Development in Telecom & IT industries. Over the years he has played a key role in chartering the growth of many organisations, especially in their formative years of operation. He has successfully handled assignments for Business Development with industry leaders like Bharti Airtel Ltd. and TATA Teleservices Ltd. in India. Having overseas experience of working in Africa, UK and Asia, Surojit has focused on leveraging human capital by mentoring his team members from different professional and cultural backgrounds.
---
---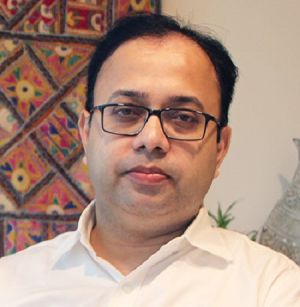 ---
Corporate & Legal Advisor
He is one of the founding partners of RB & Associates, a Corporate & Legal advisory firm. He advises clients in verticals like banks, asset reconstruction, real estate, information technology, infrastructure, healthcare, consumables, start-ups, logistics and government sectors on compliance, regulatory, contract negotiation, litigation support, drafting and others. He also advises clients on matters pertaining to business processes, fundraising, human resources, financial and cost management, process improvement, business restructuring, brand management, trademark, managing relations with statutory authorities, asset acquisition and exploring new areas of opportunities. Prior to that he worked with PricewaterhouseCoopers (P) Ltd and Tech Mahindra Ltd for ten years in USA, UK, APAC and South East Asia working with clients like PwC US (Tax and Legal Services), Grameen Phone (Bangladesh), Saudi Telecom Company (Bahrain), British Telecom (UK), National Health Service (UK), Huawei (China & Indonesia) and Mobile 8 (Indonesia).
---
---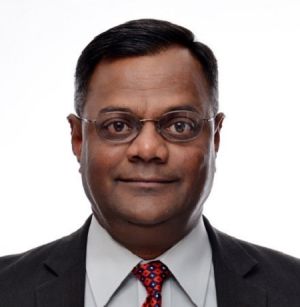 ---
Advanced Research Strategies & Development Advisor
Shivakumar Mathapathi is the Co-Founder and CTO of Dew Mobility. He is the Team Lead for Global City team challenge hosted by National Institute of Standards & Technology (NIST USA). Shivakumar has over 25 years of experience in product development, design and faculty. Mathapathi is a seasoned technologist, entrepreneur, instructor and practitioner on the Internet of Things (IoT) with extensive experience as lead faculty, lab-practice and mentorship in executing smart city, smart agriculture, assisted living and other IoT related projects.
---
---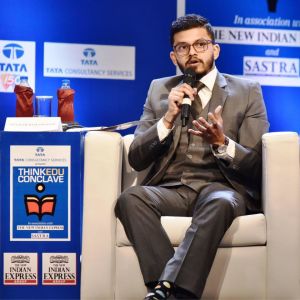 ---
Advisor – Academic Relations
An entrepreneur, public speaker and change maker. He started his first company at the age of 19, while pursuing a bachelors' degree in Computer Science and Engineering. He went on to join the most prestigious European Business School, HEC Paris, and subsequently finished his Masters in Management with multiple exchange semesters at Stanford University, USA and Tel Aviv University, Israel. He has a major in International Business and a minor in Intercultural Negotiations. An avid traveler, Meghdut has visited over 40 countries within the last 3 years. He speaks fluent French and is currently running a recording studio, a restaurant and a co-working space/incubator called 'Technopreneurs Surrogate Ventures' for startups in Kolkata. He has taken on the role of Director, Global Operations at Techno India Group and hopes to bring a new wave of innovation and fresh perspective to the education sector in India through the use of emerging technologies like Virtual Reality, IoT and Drones.
---
---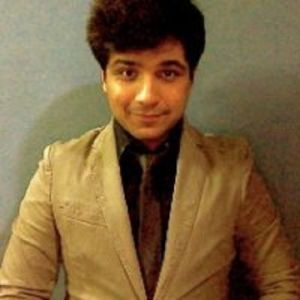 ---
Advisor – Student Programs and Construction Industry Projects
B.E. Civil Engineering: Cardiff University with, +2 years of experience in project coordination and value engineering in the Chairman Secretariat team for Ambuja Neotia Group as a Assist. Manager. An enthusiast with clear understanding of the role and responsibilities associated with being a civil engineer as a development manager in the core value engineering team of Ambuja Neotia Group. Having the ability to provide support for multiple concurrent priorities, been able to establish, maintain and develop effective working relationships with key stakeholders involved in the ecosystem in close coordination with the Chairman of the group across various asset classes including Real Estate, Hospitality & Education.
---
Dr. Siddhartha 
Pandey
---
CEO-HRD India
Dr. Siddhartha Pandey is a leading professional HR strategist and CEO of HRD India since May 2017. Dr. Pandey (An MBA-HR, P.G.-Corporate Governance e, Master's in Science-Counselling & Psychotherapy and Doctorate in Management) has successfully leaded and drive the Human Resource Department for companies like EMC ltd., Bhushan Power & Steel Ltd., Electro steel ltd., Adhunik ltd., Simplex Infrastructure and Shristi Infrastructure Limited. He was initiator of HRD India group and many other HR activities in the organisation he work. His Innovating dynamic policies, programs, and initiatives to optimize employee morale and boost retention and satisfaction, Directing recruitment, performance appraisals, and change management to generate streamlined, efficient operations and achieve organizational objectives as well establishing solid and trusting partnerships through exceptional relationship-building skills; utilizing positive energy and interpersonal abilities to secure employee and management trust
.
---